Number Masking Solution to help business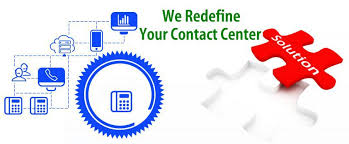 Number Masking Solution to help business
Most online transactions need you to give a phone number. But how does the customer know their number is in safe hands? Receiving calls from people we haven't given our numbers to is something we experience every day. Sometimes, these spam calls become a lot more than just that. While spam is irritating, lack of security leads to bigger things. Phone number masking comes to the rescue.
Let suppose your third-party agents, delivery personnel, drivers need to talk to your customers with maintaining customer's number privacy. So here is Phone number Masking solution to solve this problem. Now see what is number masking and how this will help .
What is Phone Number Masking?
Phone number masking solution is a way to safeguard customer privacy. Instead of connecting two people directly, you use a bridge to connect them to safeguard their identities.
E-commerce, last mile companies, and cab aggregators use mobile number masking to connect delivery personnel/cab drivers to customers without revealing the number of either of the parties.
This is how phone number masking feature works.
Imagine the case of an e-commerce delivery company, the delivery person clicks on a "call a customer" button. They then reach an IVR which will ask them for the order number. Once they enter the order number, Our calling service will fetch the customer's number from their database. And then, initiate a call.
Number masking is an ideal solution for businesses that share customer information with 3rd parties. Here are some instances:
Cab aggregators:
Cab aggregators such as Ola and Uber are connecting their drivers to their customers without revealing the numbers of either party. In the driver facing app of Ola and Uber, instead of the customer's phone number, drivers see a call button. When the driver is assigned a ride, the customer's number is mapped to their phone number. This way, we divert the call via our services without revealing the phone number.
Not only do calls get routed without revealing the other person's phone number, but they're also recorded for tracking. This way, the aggregators know exactly what happens during these conversations.
E-commerce deliveries and 3rd party logistics
For every delivery, on an average, 3 calls take place between the customer and the delivery personnel. These calls are made for various reasons such as checking the availability of the customer, verification of the delivery location and so on.
Companies like Flipkart & Peppertap use the phone number masking solution to prevent delivery personnel from getting numbers of the customers and vice versa.
Let's connect us to know more about this at info@nicedial.com
Tags:
exotel phone number masking services
,
exotel virtual number
,
hide customer number
,
my operator number masking solution
,
myoperator virtual number
,
nicedial number masking
,
NiceDial services
,
number masking solution
,
Number Masking Solution to help business
,
phone number mask services
,
phone number masking solution
,
virtual number masking