Click to Call : Click2Call – NiceDial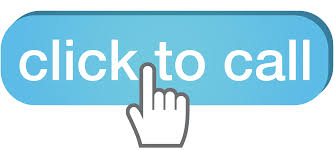 Click to call makes it much less demanding for your customers to contact you immediately- memorizing or noting down that particular number, instead. With one simple click your clients get connected with your group or team. On the professional front, you will have this freedom that you can divert the route of your calls from specific spot to a particular division, which really makes your assignments or services easier and manageable. The entire procedure makes your department and team work easily and effectively. Also, you require not transferring your prospects all over in your office; rather they will at last reach to the right division where they will be best treated.
Let your customer initiate conversation via click to call
An instant calling widget, on your website or mobile app that lets you get in touch with potential leads at a click of a button. Click-to-call buttons on websites report better conversion rates, higher average orders and increased sales.
Here's all what you can do:-
Schedule your service with a start and an end date
Configure widgets with message prompts
White-list contact numbers
Call patch, opt an IVR call flow or play a voice file
Connect to the customer right now
A great feature that gives your repeat callers a personalized customer experience. Repeat callers get forwarded to the same agent who handled their calls before.
Allows your executives to access their call logs even when you're not available.
Get real-time call analytics.
24/7 on-call support and assistance
Call Recordings : Every call you make or receive is recorded. So monitoring the quality of your customer support or analyzing calls from customers and prospects is as easy as pushing a button.
Website and CRM Integration
Analytics and Reporting
Contact Us Now for more query
info@nicedial.com | info@snettechnology.com
Tags:
c to c
,
c2c
,
call2connect
,
calltoconnect
,
click 2 call
,
Click to call
,
Click to Call : Click2Call - NiceDial
,
click2call
,
click2connect
,
Let's Connect
,
Powering Smarter Customer Engagemen
,
Powering Smarter Customer Engagement\